Page 1 of 2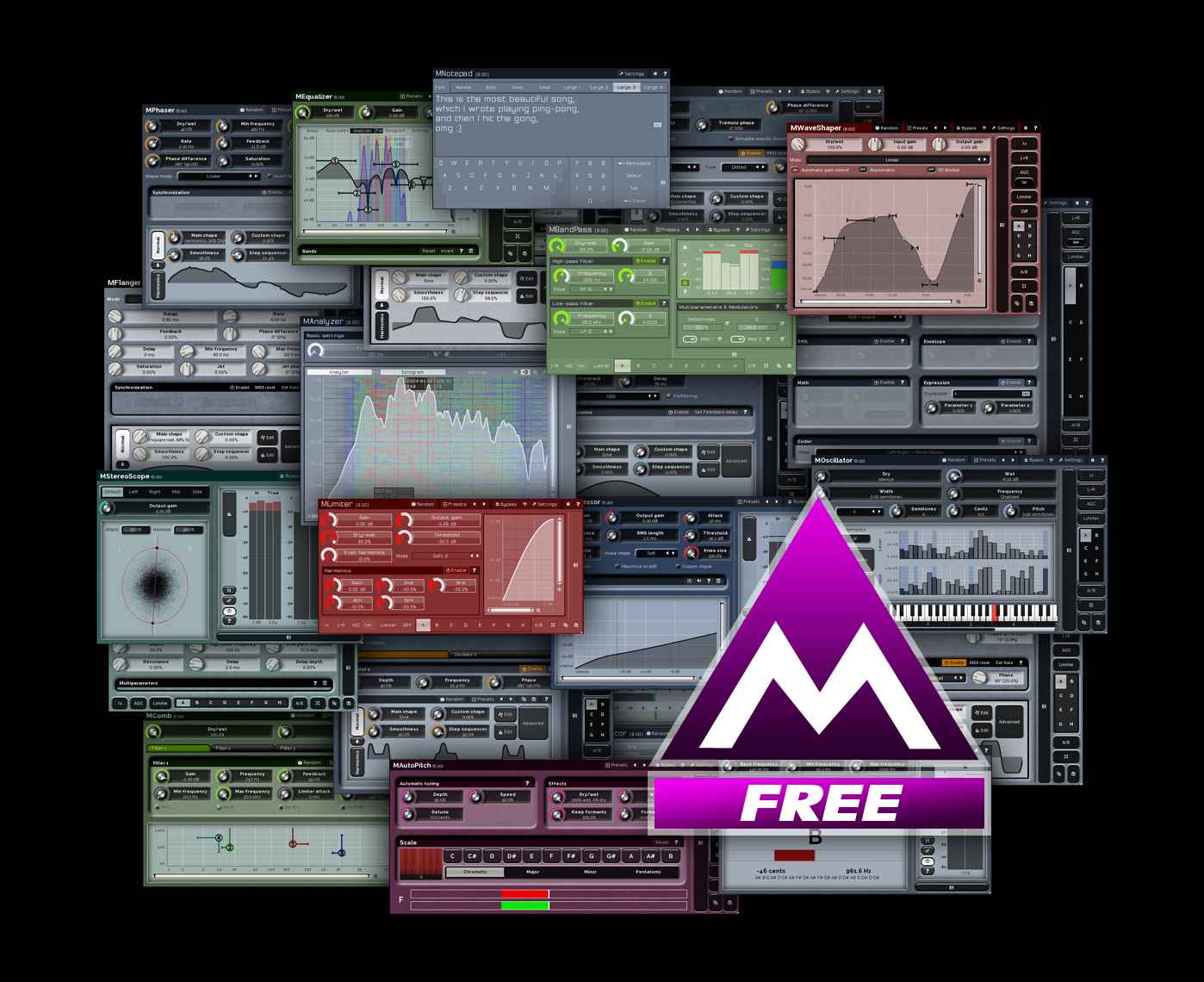 Great software house with the best complete free bundle that you can download from their website at http://www.meldaproduction.com/plugins/product.php?id=MFreeEffectsBundle
MFreeEffectsBundle contains a set of audio effects, which are completely free. Their features are limited, compared to our commercial plugins, but still extraordinary when compared to most plugins on the market. You can extend the free plugins features by purchasing a licence.
take a look also on the other bundles that comes with very good price
MeldaProduction offers VST and AudioUnit plugins for Steinberg Cubase & Nuendo, Apple Logic Pro, Ableton Live, Reaper and other popular DAWs. From equalizers, reverbs, compressors, limiters, spectral processors, multiband creative tools and several innovative revolutionary technologies, MeldaProduction has the audio software plugins for you.