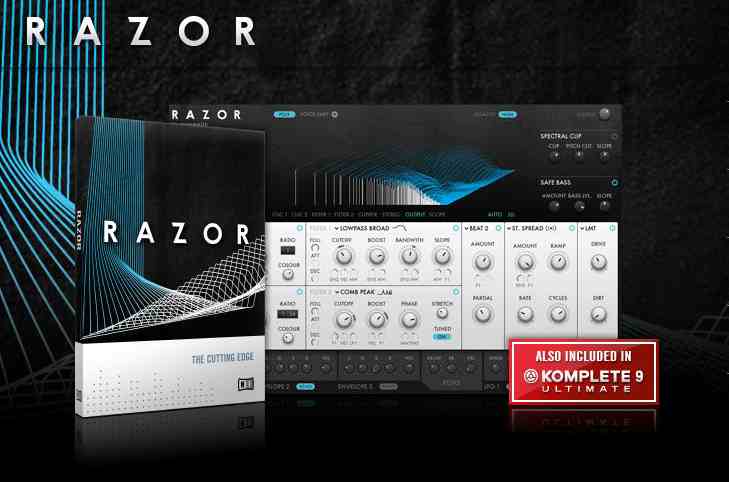 At the vanguard of additive synthesis, RAZOR delivers character like no other. Discover cutting edge sound design with unparalleled dynamics and a precise sound identity suited to tense basses, bristling leads and shifting, sci-fi soundscapes. Created by maverick Berlin producer Errorsmith in partnership with NATIVE INSTRUMENTS, RAZOR's approach to additive synthesis is pragmatic and musical – providing detailed control without sacrificing usability.
So shake off the virtual analog dust – go additive and sharpen your studio cuts with RAZOR.
RAZOR runs in the free REAKTOR 5 PLAYER andREAKTOR 5.